Product Description
COVID-19 Healthy Workplace Solution
Special-T Wellness Screens
Special-T's Wellness Screens are designed to be easily retrofitted into existing cubicles, open plan work areas, and collaboration areas. The screens are available in PET, Acrylite and Plexiglass and come in various heights, including custom options. All panel options feature naturally anti-microbial materials that can be easily and repeatedly disinfected without damaging the screens. Panels can be safely cleaned with most non-abrasive cleaners, such as disinfecting wipes and sprays, mild soap and a bleach solution (1/3 cup of bleach per 1 gallon of water).
Specifications:
Front Panels: 48″L, 60″L or 72″L
Side Panels: 22″L or 28″L
Height: 14″H or 24″H
Custom Sizes
Compatible with 1″ – 1.25″ tops
Screen Options: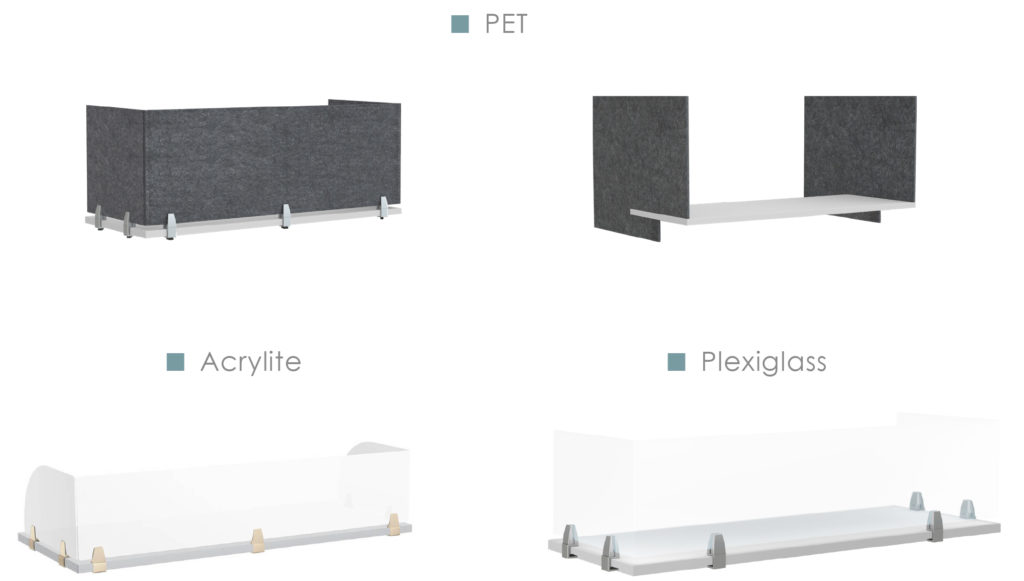 Mounting Options:
Desk Mounted: Protect people working in close proximity by adding screens permanently attached to the worksurfaces. Removeable C-clamp with adjustable hand screw under table can be used on the edges.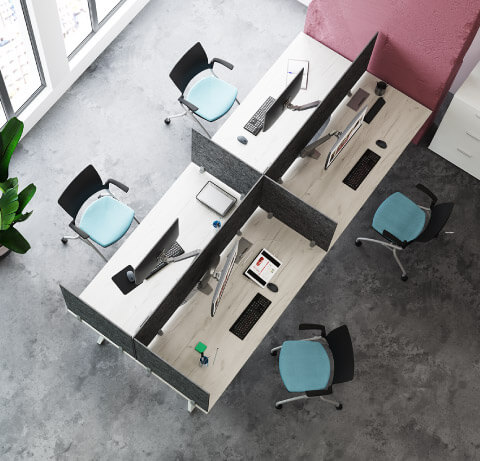 Cubicle Panel Mounted: Safeguard your team by extending the height of existing cubicles with screens mounted on top of panels.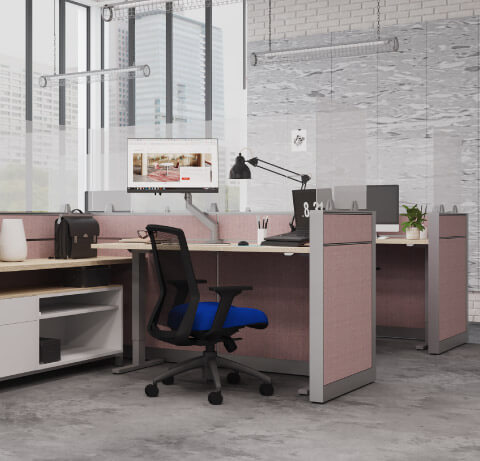 Desk Divider: Separate individual workstations in open plan office with desking systems. The desk divider slots into place and grips the worksurface creating a wellness barrier, privacy protection and sound reduction.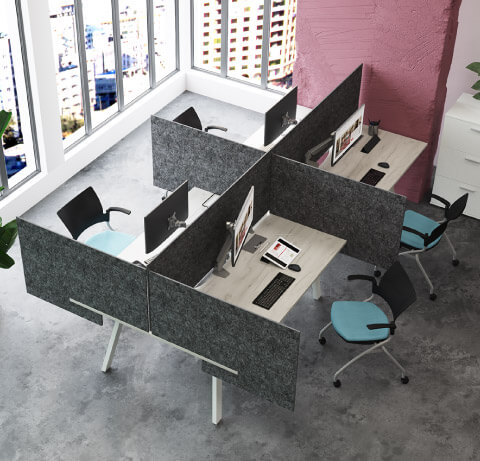 Free Standing: Create a separation barrier on counters, desks and worksurfaces with free-standing divider panels. No installation required.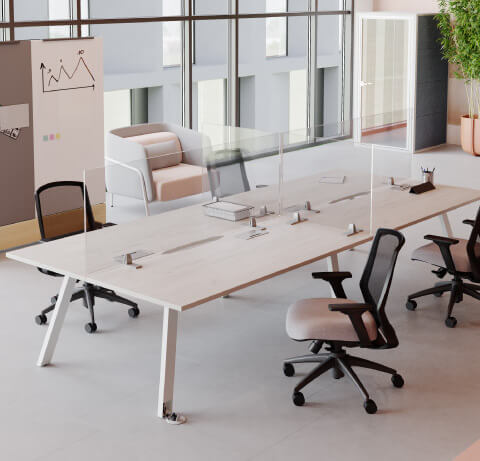 Color Options: