Refurbished Modular Office Furniture
Arizona Office Liquidators offers space planning and design services for modular systems furniture and cubicle workstations. Whether you're looking for new systems furniture from brands like HON or Friant, or pre-owned and refurbished cubicles by companies like Herman Miller, Steelcase, Allsteel, and Haworth, we can design your office space to suit your needs. Our in-house designers will work with you to achieve the look, feel and functionality you envision. In addition to space planning, we provide project management, installation and reconfiguration, making your move or expansion go as smooth as possible.
Get the look of new
for a fraction of the price.
Speak with one of our modular
office furniture specialists today.
Rather email? Contact us here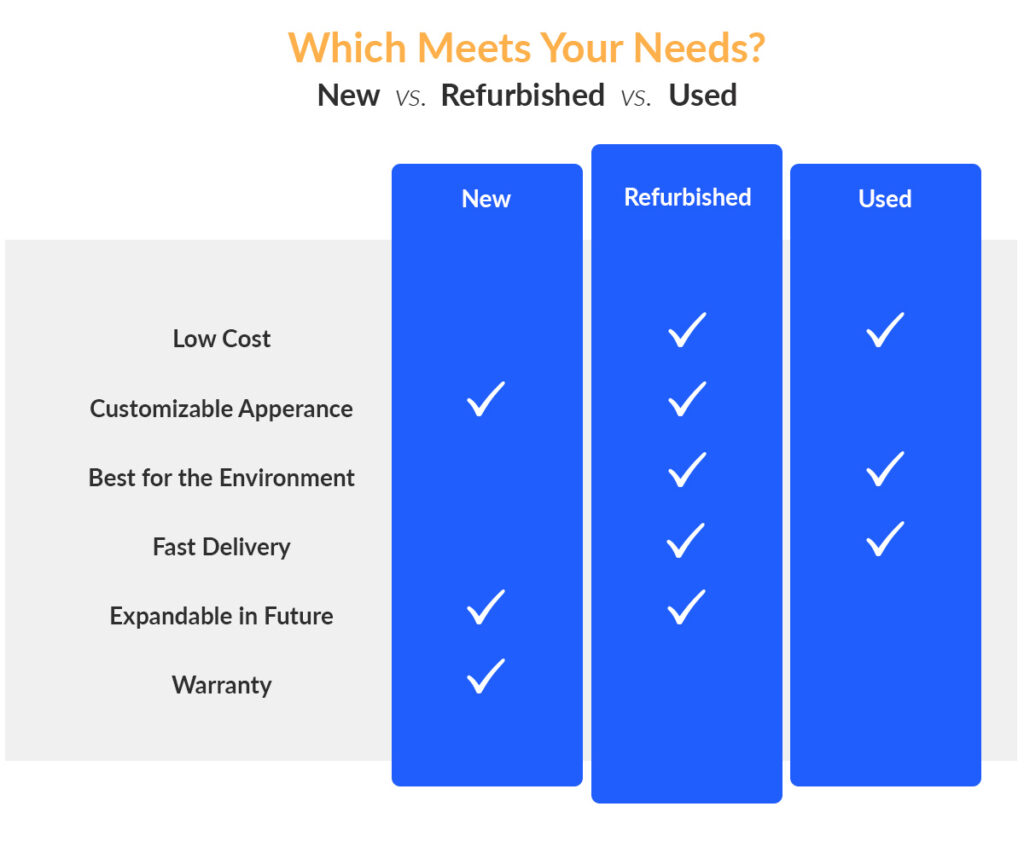 We offer refurbished cubicles and workstations
from top manufacturers.

What is the difference between refurbished cubicles and used cubicles?
Refurbished cubicles otherwise called refurbished workstations have new fabric, paint and work-surfaces. We repurpose the original metal cubicle frames and paint them to your desired color. We are able to configure the cubicles to meet your specific design needs. The result is new looking, custom workstations for a fraction of the price compared to purchasing new cubicles. If you are looking to save even more, you may consider purchasing pre-owned office cubicles. Used cubicles are cleaned up and sold as-is in both color and layout. Pre-owned office cubicles are the least expensive and have the quickest delivery and installation time.
How long does it take to get refurbished office cubicles?
Once ordered, it usually takes 3-4 weeks to complete the refurbishing process and schedule your delivery and installation.
Do refurbished office cubicles come with a warranty?
There is not a manufacturers warranty on refurbished workstations but we stand behind our product and make sure everything works to your satisfaction. We have been in business since 1986 and have a great reputation for providing a superior product and customer experience. If you have any issues with your refurbished workstations we will go out of our way to make sure the issue is remedied.
Have more questions? We've got answers. Give us a call today.
We would be happy to speak with you about your options.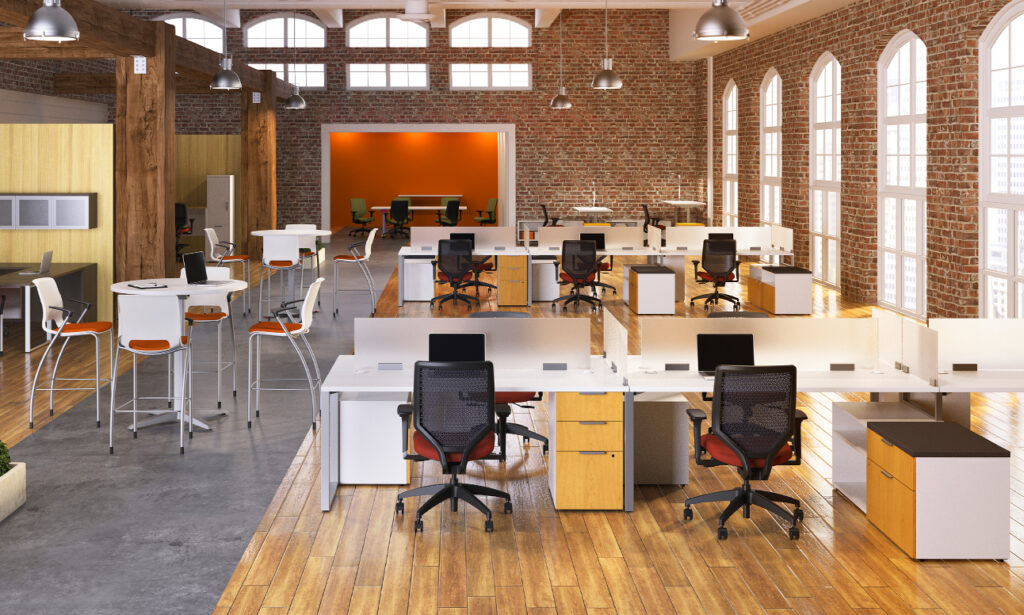 Healthy Workplace Solutions
COVID-19 isn't just changing various aspects of our lives, it's changing the way we will work when we return to the office. Ensuring your employees and your customers' safety and health in a constantly changing environment will be more important than ever.
update you space