Product Description

HON Abound™  Workstations & Cubicles offer a clean, streamlined look that complements any office environment. Flexible configuration, component, and finish options make it both striking and practical. When it comes to delivering durable and flexible workspaces, Abound performs like no other. An interchangeable frame and tile system featuring an impressive selection of tiles, Abound supports any office space design to help workplaces reach their full potential.

Work The Room
Abound helps organizations look buttoned-up by creating a unified aesthetic for a host of spaces. From open environments to teaming spaces and private offices, Abound offers a crisp, modern take on and architectural aesthetic.



It's A Cinch
Hassle-free. There's no other way to describe just how simple it is to install and reconfigure Abound. HON even made power and tech a breeze to lay-in and switch up as needed. Designed with durability and flexibility in mind, Abound is perfect for organizations that undergo frequent change and need it done in a snap.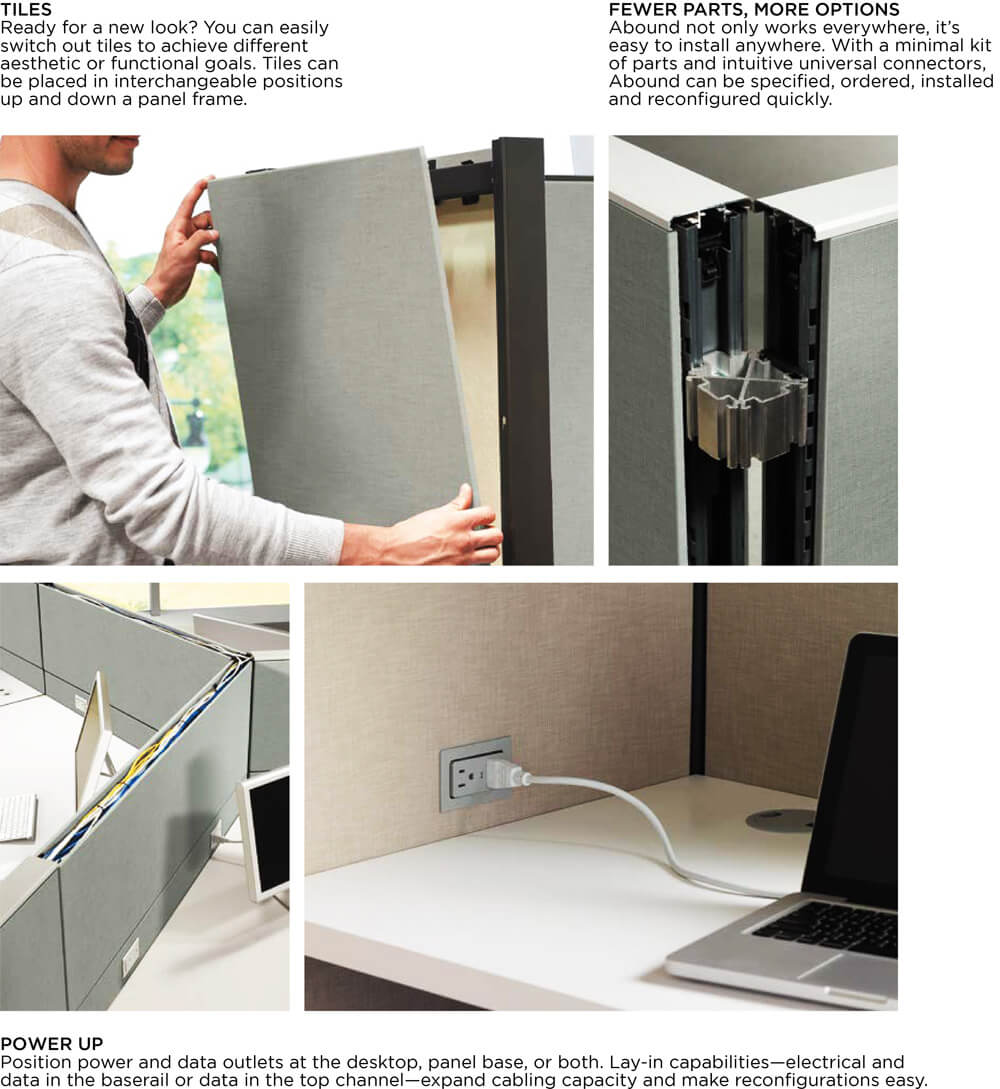 Make It Yours
When it comes to design flexibility, interchangeable Abound tile options support every kind of aesthetic and work style to reflect the distinctive character of your organization. Panels stack up to 110″ high, for practically unlimited expansion. Tiles can be placed in interchangeable positions and up and down a panel frame, for greater design flexibility. With a mix of open, traditional and gallery panels, and a myriad of tile, worksurface, and storage options, any organization can achieve their perfect vibe.