The Good, Better and Best of HON's Office Seating Line
Come see them today at our Phoenix Showroom
---
THE GOOD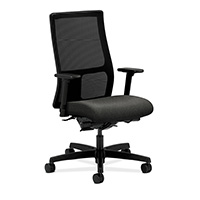 Ignition ™
A Chair That Fits Everyone
Employees come in all shapes and sizes, and Ignition supports virtually every one of them. Three back sizes, with proportionally scaled seat sizes, your choice of upholstered or mesh back, allow Ignition to fit body types from the 5th to the 95th percentile. The Big and Tall chair supports up to 450 pounds, while the bariatric chair comfortably distributes weight up to 500 pounds. HON understands the importance of continuity in your work place. Ignition allows everyone to have a custom fit seat, maximizing productivity while staying within your budget.
Come take the Ignition chair for a test sit today.
---
THE BETTER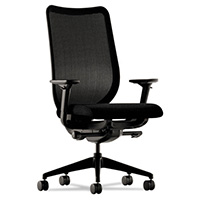 Nucleus ™
Like a Hammock For Your Office
Comfort is experienced, not perceived. An office chair layered in bulky foam padding may look comfortable, but it also looks… well… bulky. Technology has helped make everything slimmer, trimmer, and more streamlined—from TVs to mobile phones. Nucleus brings the same sophisticated, high-tech aesthetic to work chairs without sacrificing comfort. Its unique construction distributes weight evenly across the seat and eliminates pressure points, much like a hamock, delivering comfort without the bulk. Warranted for users up to 300 lbs. Available with or without arms. Chair Base available in Standard Black or Polished Aluminum. Available in illra-stretch M4 back or NEW! Fully upholstered back.
Come take the Nucleus chair for a test sit today.
---
THE BEST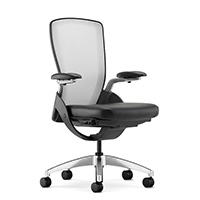 Ceres ™
Office Seating at it's Finest
Ceres was designed with one thing in mind, affordable perfection. To get there, HON hit to the streets and work places around the world to learn just how people sit. With data in hand, HON turned to renowned chair designer Wolfgang Deisg. The end result is a superior sitting experience-and a stylish, beautiful chair. The aesthetic integrity of form that follows function gives Ceres its clean, purposeful appearance. Its contours and shape exist to support you completely as you move throughout your workday. As a bonus, Ceres also has the aesthetic flexibility to reflect just the right personality for practically any workplace environment.
Come take the Ceres chair for a test sit today.
---