Basyx VL870 Series Reception Seating
$600.00
This HVL871 Club Seating  has fully enclosed arms and durable inner construction. SofThread leather seat and back give this chair an upscale feel at a compelling price.


A versatile seating option from HON Basyx. This black leather seating series is perfect for lobby, reception, lounge, private office, and community seating applications. The clean lines, black leather, and black square feet give this seating line a clean, contemporary look.
Reception Leather Club Chair, VL870ST11
Width 33 In., Height 32 In., Depth 28.75 In.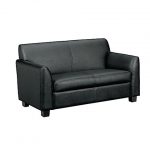 Reception Leather Loveseat, VL872ST1
Width 53.50 In., Height 32 In., Depth 28.75 In.x 32″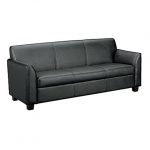 Reception Leather Sofa, VL873ST11
Width 73 In., Height 32 In., Depth 28.75 In.x 32″
Product Description
HON BASYX VL871 Tailored Club Seating
Related Products
COVID-19 UPDATE
We are now open to the public Monday - Friday 9am - 5pm. Due to the recommendations by local and federal health officials, we are making changes to our standard operating procedures to help protect our staff and customers.
We have increased cleaning and sanitizing throughout the day. We are practicing social distancing, and our staff is wearing face coverings during any interactions.
Your safety and the safety of our staff is our top priority.